Covington's 41-Willys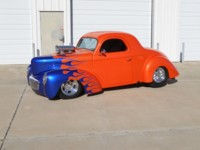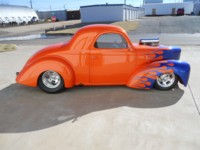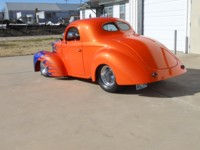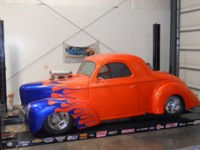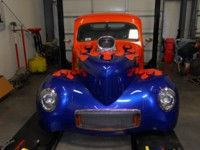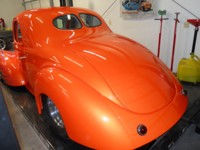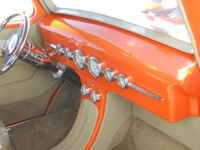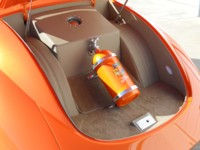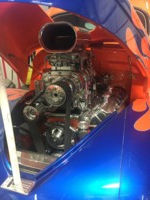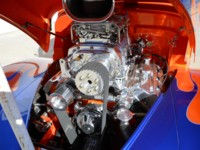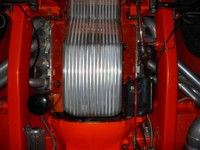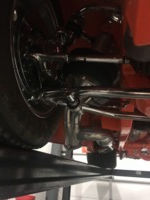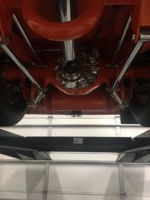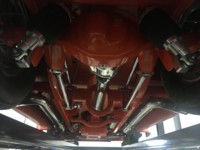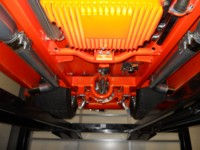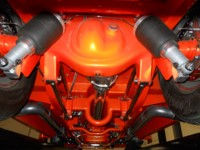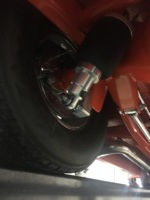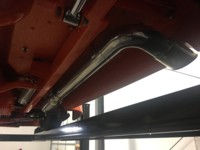 Nothing says hotrod like a Willys Coupe with a blown HEMI in it!!

'41 Willys Coupe
Tangelo Pearl Paint with blue pearl flames
Blown HEMI real deal
'57 Chrysler HEMI Stroked to a 488
Forged crank and rods
Splayed billet main caps with studs
Polished aluminum Hot Heads
Roller cam and lifters
Polished Moonaham 671 blower
Dual Quick Fuel Carbs
MSD Ignition
8:1 Pump gas motor
800+ Horsepower
727 Torque Flight
3200 Stall
Art Morrison chassis
All polished stainless and chrome
9 inch Ford rear with big axles
Polished aluminum Strange 3rd member with 370 gears
Shockwave air ride system
All welds smoothed on the chassis with Tangelo paint
Billet Specialties wheels
All leather interior and trunk
Full power seats
Power windows
Custom metal dash and console
All pictures taken with the air ride in the down position

This car is a blast to drive and take to shows.
3 best of shows out of 3!